Are you moving soon? A fresh start and new place to call home is such an exciting time! The only part that isn't so exciting for most is the part where you have to pack up all of your belongings, clean your current place, travel to the new place, unpack everything you own, and start over. Oh, is that a little dramatic? It might be. Whether you love moving or dread your packing plan, here are a few tips to make it easier (and less painful).
Start Earlier Than You Want To
Yes, packing and planning can be overwhelming at times. One way to make it less stressful is to set yourself up for success. Set a time aside to sit down and come up with a plan. This will help you to allocate your remaining time in your current place most effectively. It will also allow you adequate time to get quotes for moving trucks, labor, and any supplies you plan to buy to make packing go smoothly. 
Starting to pack unwanted items or sort through unused items sooner rather than later will give you time to get rid of them how you want. Do you want to have a garage sale or just donate unwanted items? The garage sale takes more time and preparation. Starting early might make this possible and help you pay for moving expenses!

Spell Out Your Timeline
Speaking of your plan, set up your timeline. If you have six weeks before the big move and nine rooms in your house, split them up so that you start with the least used rooms and finish your most used rooms like the kitchen and bathrooms the week before the move. Laying a schedule out for the move will also help anyone else living in your home to get on board. 
Spelling out the timeline of your actual moving day is also extremely helpful. People that are coming to help you pack or load up will have many questions. Having an idea of a timeline for the day already in mind that you would like to follow will help you to stay calm and organized for the big day. It will also help you to prepare if you plan to provide lunch or drinks for those coming to help you with the move. It might even be a good idea to start an event online to communicate with your moving crew!
Lighten Up
Even if you have only been in a rental for a year, you are bound to own a few items that you have barely touched in the last year. Going room by room can help you to tackle your keep, donate, and trash piles. Try to split up the amount of time you have left in your home and your amount of rooms and tackle them accordingly. If you haven't worn it or used it in a year, chances are that you will not in the next year either. Take this opportunity to start fresh in your new home and declutter unnecessary items!
Number Your Boxes & Rooms (Angie's FAVORITE tip)
Have little notecards outside each bedroom so Box #2 lands in Bedroom marked #2! Use acronyms to make your life easier: LL could be lower level and G for garage. Let the movers know you have rooms marked at the new house and share a key with them on paper. Simple notes like, "rooms 1-4 are all bedrooms on 2nd level" and "LL is lower level. All boxes can go in the room with the washer and dryer" will make the move smooth. Genius! 

Pack a Day Box
Don't forget that you will need certain items throughout your moving day! A dedicated day box is the perfect place to pack the essentials. Toilet paper so that you have something to "go" with once you get to the new house is necessary. Other items such as tools, something to sleep in, and important documents that you can't afford to lose are all great options for packing in your day box. This box should stay close to you throughout the whole move so that you can monitor it and have access to it when you need it.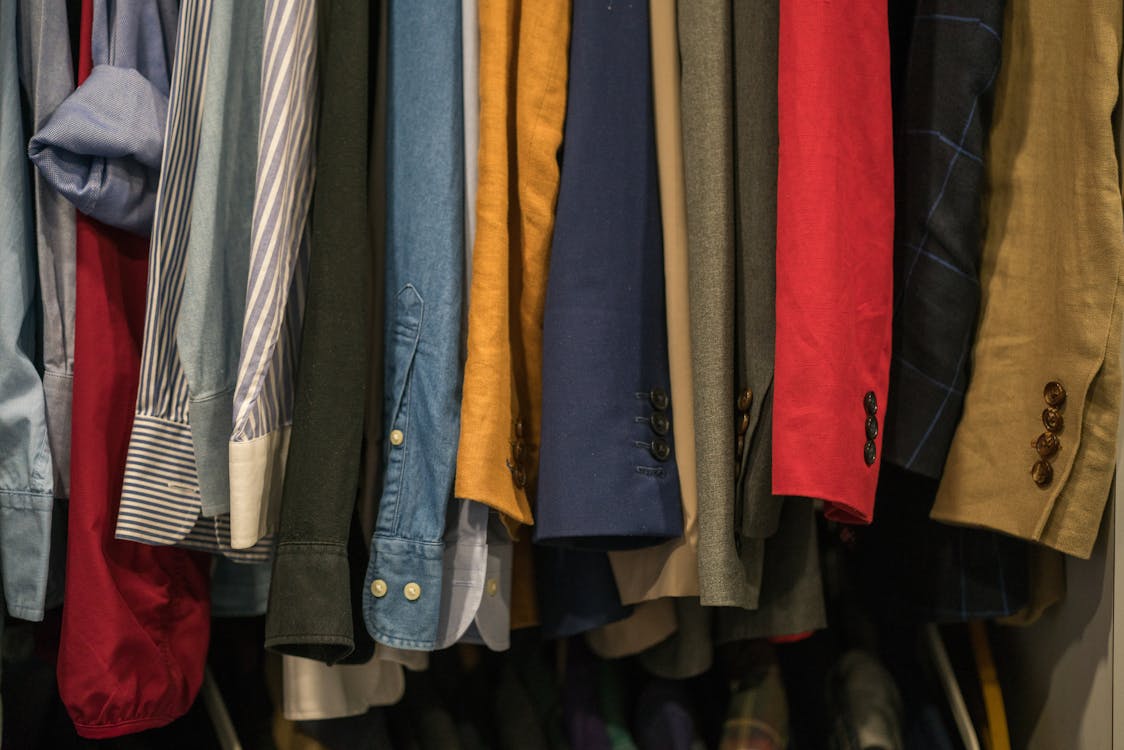 Pack Smart
Not everything needs to be packed in a new box. Some items are already in a great space to be moved! 
Instead of taking all of your clothes out of drawers, try taking your drawers out and wrapping them with plastic wrap. If your clothes and drawers are not super heavy, you could also wrap the dresser in plastic wrap and transport it as it is. 

Leave your clothes on the hanger! Get a garment bag (or a garbage bag if you're on a budget) and transport them by the hangers. Not only does this save you time in packing, but it makes unpacking a breeze and your closet will look fabulous on night one.

You may have a silverware organizer where all of your silverware sits. Instead of taking the silverware out and packing everything separately, use your plastic wrap to secure the silverware and transport it in the organizer itself. 
Who knew that plastic wrap could be so useful for your move!
Do You
Overall, there are so many ways that you can tackle a move. The most important tip is that you do what works for you and your style. Hopefully a few of these tips will transfer into more time for you to enjoy your new home and the people you are sharing it with. Moving is such an exciting time and it can be managed in a way that is enjoyable instead of only seeing the stress. Goodluck! We here at Sly Real Estate love to see our clients enter into their new spaces and thrive!